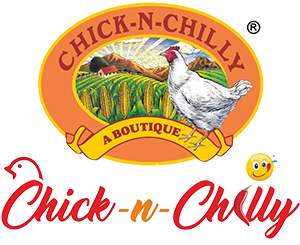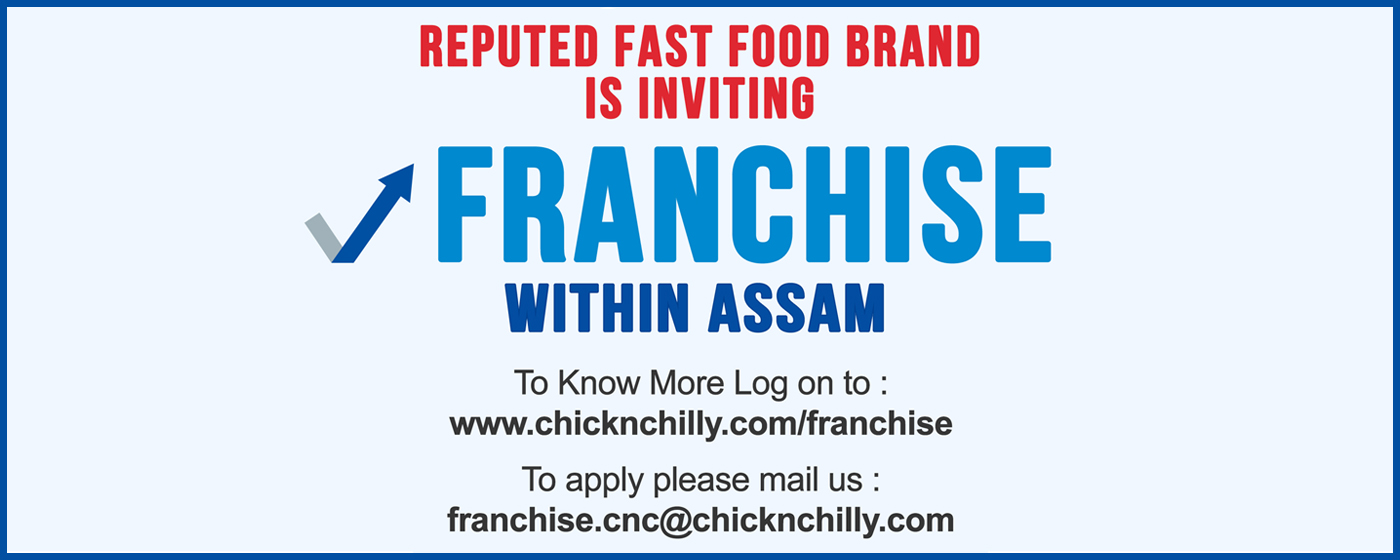 Welcome to
CHICK-N-CHILLY
the most Promising Business Opportunity for future
USP OF OUR ORGANISATION
Uniform Quality
Ready to serve gravy, made without preservatives, one year shelf life.
Zero wastage of gravy
Lesser time consumed in preparation of food and service
50% less use of gas / LPG.
Less dependency on skilled labour
Man power support (Third party)
Organized back-end kitchen
Less requirement of spices and other raw materials
Ready inventory billing and GST support
Local advertisement support
Faster ROI
Chick N Chilly is an established QSR (Quick Service Restaurant) food brand in Guwahati, North East India since 2013 and has been serving their loyal customers through their own outlet. The brand is run by CNC Food India Private Limited of Mumbai and conceived and operated by a food entrepreneur Mr. Ranbir Kar who has been active in the food industry for more than 2 decades in creative food concepts. He is known for his innovative ideas from fast food to exotic multi-cuisine recipes which are so much preferred by thousands of customers. Chick N Chilly has been a proud winner of Best Fast Food Chain of Guwahati for 5 years and today is looked at as a bench mark for quality and variety food in the much competitive market of Guwahati. The brand serves exotic chicken based food recipes to the masses at very reasonable price.

It is the popularity of the restaurants that pushed the brand to get into QSR joints to serve larger demography specially on customer's demand. It is the true and immense love and support of the thousands of regular customers of Chick N Chilly that the brand is blessed which gives us strength to grow hand in hand and serve with smile and satisfaction. The continuous demand of customers for the outlets to be available in different parts of the North East with increasing popularity day-by-day, we have decided to offer our franchise business module to the interested individuals / firms. We are now ready to offer a sustainable and time tested franchise business module ensuring attractive returns on investment(ROI) for the clients with right business acumen including sense of responsibility and ownership. We are currently opening our franchise proposal for Guwahati for QSR format and would further expand it to other parts of NE India in time to come.

So, if you are looking for an innovative, promising and successful business opportunity in the evergreen food industry, wherein you can plan your future career with consistency with annual return on investment(ROI) of 25% - 30%, just fill our application form and send it to us on email ID – franchise.cnc@chicknchilly.com. We shall be glad to assess your application and meet you thereafter to take this forward.



Back to main Website

Powered by Chick-N-Chilly. Designed by Probit Technologies